SANDWICH PANELS WITH FACADE FINISHING
Consist of an inner load-bearing layer of reinforced concrete, insulation layer, and an outer layer of decorative concrete finish. The insulation material used can be stone wool, mineral wool, PIR, PUR, or EPS.
SANDWICH PANELS WITH FACADE FINISHING
SANDWICH wall elements with facade finish, insulation and electrical networks.
In the decoration of facade wall elements can be used a variety of decorative finishing materials and methods:
Facade bricks or tiles
Matrices
Painted facade surface
Pigmented concrete
Washed concrete surfaces
Installation of windows, railings, blinds and windowsills is also possible at the factory.
Our goal is to implement the vision and wishes of the client and the architect, no matter how unimaginable they may seem.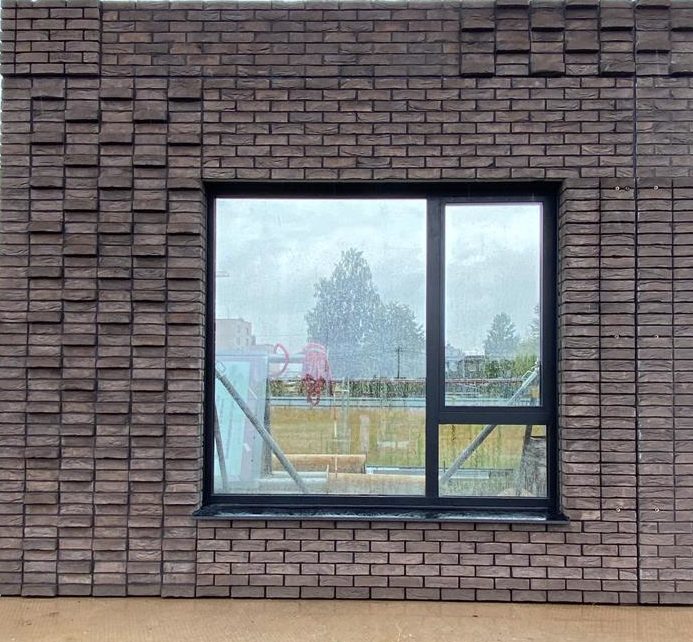 A one-layer wall element with various surface finish options available, as well as the option to incorporate electrical networks.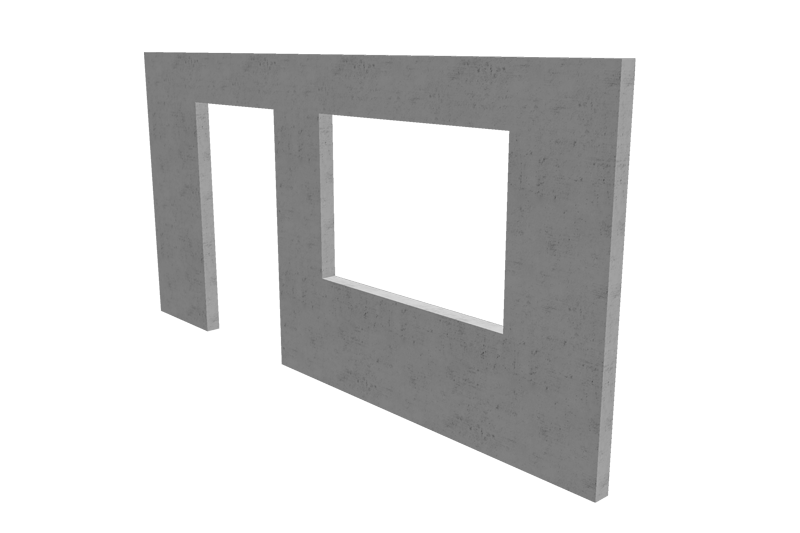 Elements consisting of two layers – a layer of concrete and a layer of insulation. Various concrete surface treatment options are available.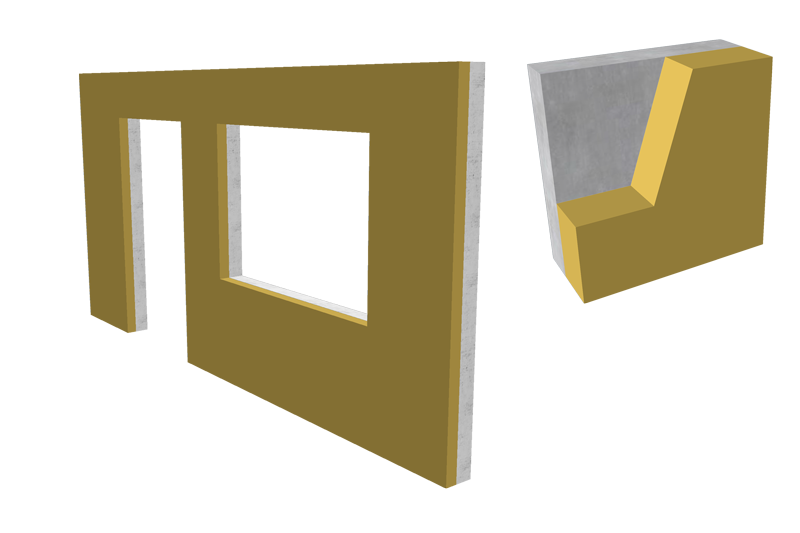 Precast concrete massive plates with various available surface finishes.
Concrete columns can be manufactured in various shapes, lengths, with or without consoles, and with the possibility of incorporating various embedded details.
Gray columns
Columns with decorations
Round columns (<4m long)
Production of beams of various shapes and lengths with or without consoles. It is possible to incorporate various embedded parts.
Mitau Prefab also produces prestressed beams up to 17 meters in length, which can be customized in shape and supplemented with embedded parts.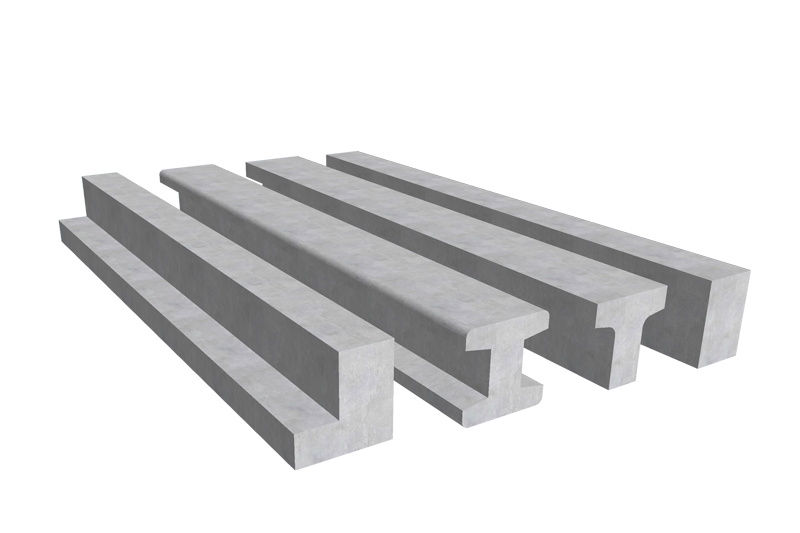 Concrete balcony cover elements, available in various surface finishes. The manufacturing technology of these elements allows for the construction of drainage systems directly within the element.
Installation of railings is also possible at the factory. We only use stainless steel insert parts in the production of balcony elements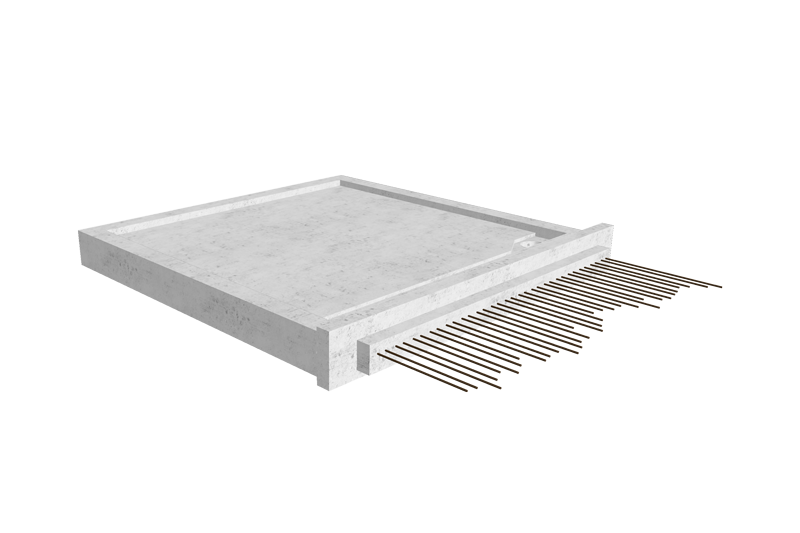 spiral-shaped concrete stairs
Custom-made spiral-shaped concrete stairs produced on demand.
Concrete stair treads and platforms
Concrete stair treads and platforms of various lengths and widths that can be manufactured as a single unit or separately.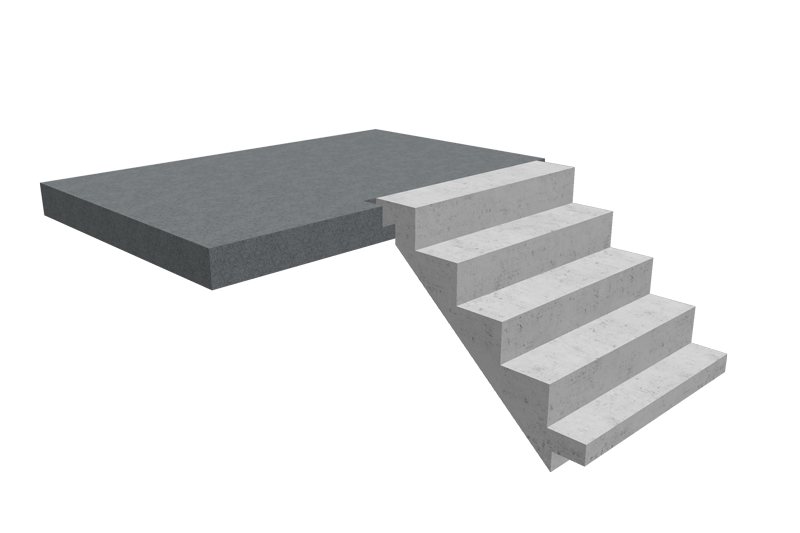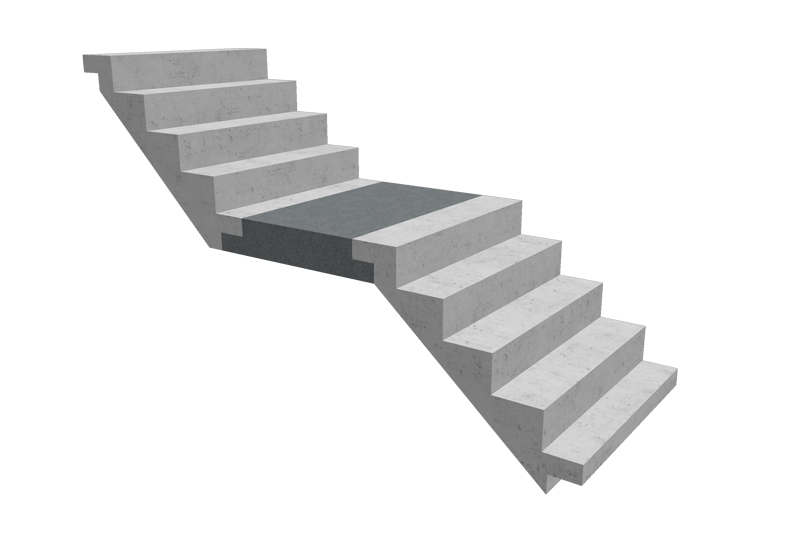 We offer the production of reinforced concrete foundation blocks, footing pads, strip foundations, as well as the production and solution development of foundation support structures